Quality Standards
Efficient real estate management reduces costs, helps improve the quality of maintenance and extends life of the equipment. MD Facility Management strives to deliver the top-notch FM solutions to its customers.
To ensure high quality servicing, the Property Operation and Maintenance Standard has been introduced. The document contains provisions and guidelines for managers and engineers involved in repair and maintenance of MEP and other systems in a customer's building. Based on MD Facility Management's long-term practice in the field, the Standard includes the requirements of the Russian Law and technical regulations applied in the market to operation and maintenance of MEP and construction works.
The Standard describes the MEP maintenance and repair technology, pre-operation testing procedures, corrective and scheduled maintenance methods, and multi-step quality control system.
There are four stages in our Service Quality Control System:
Step I: Site Engineer (daily)
Step II: Chief Site Engineer (weekly)
Step III: Head of Maintenance (monthly)
Step IV: Office Management Team (quarterly)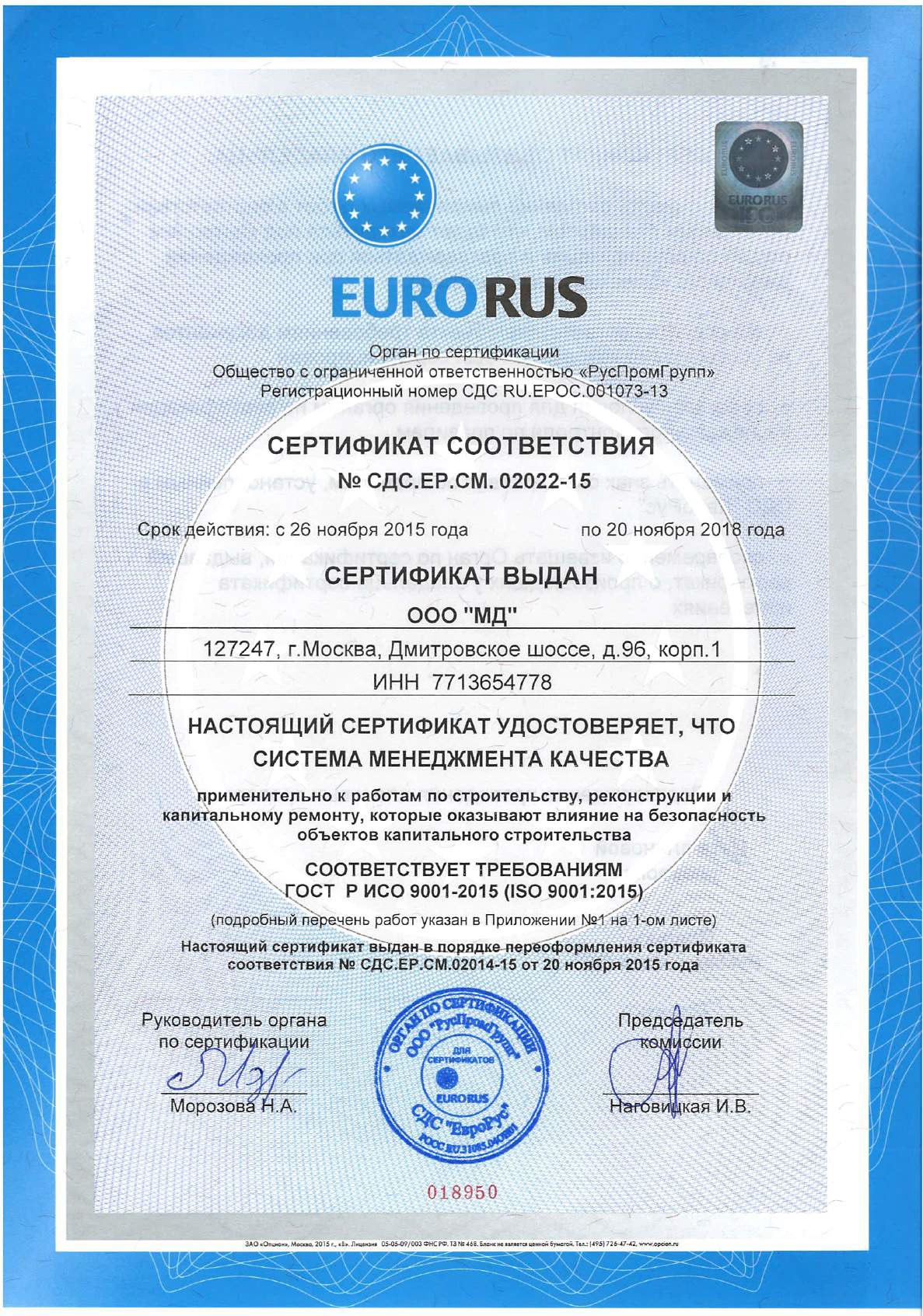 MD Facility Management quality control system involves customer's participation as well. This enables to enhance quality control and increase customer loyalty.
MD Facility Management's employee training program and certification procedures are also included in the Property Operation and Maintenance Standard.
Besides internal quality management standards MD Facility Management implements ISO 9001.
MD Facility Management guarantees high professionalism of its employees and excellence of the service.
MD Facility Management Service Quality Control System is certified under ISO 9001:2015.